Last week my friend Heidi and I decided to make biscotti. She found this recipe for cranberry pistachio biscotti on Pinterest. They turned out really good, not overly sweet.
Shelled pistachios are expensive so I hand shelled them. Believe it or not Heidi grabbed the exact amount we needed.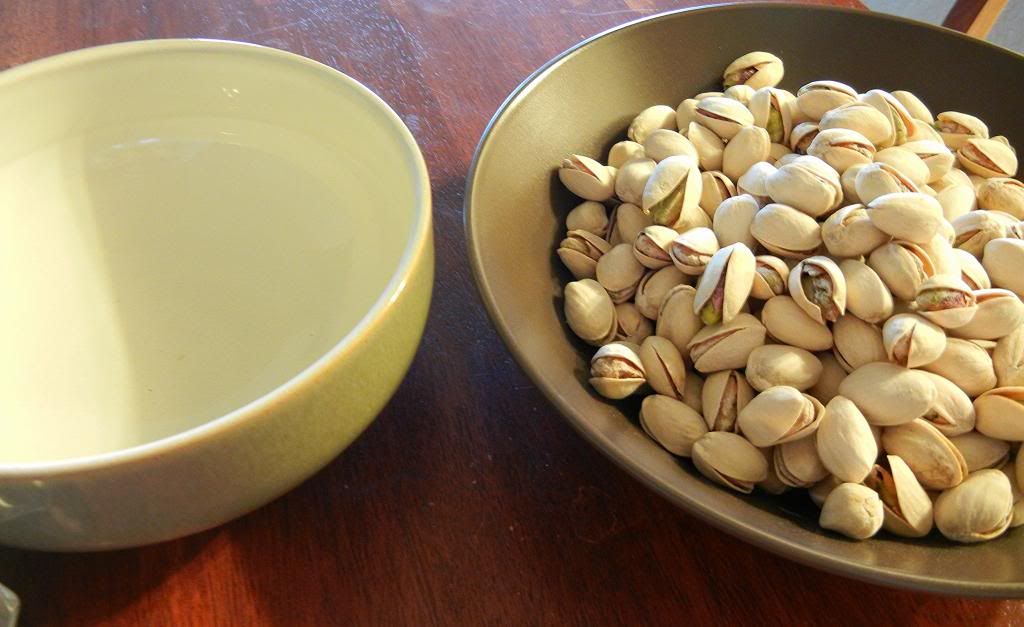 After that it was pretty easy, mix the wet and dry ingredients separately then mix it all together. The batter was super sticky, I left that job up to Heidi.
After it bakes a little while, we took them out to cut up so they could dry the rest of the way.
Then a little while longer in the oven and they were done.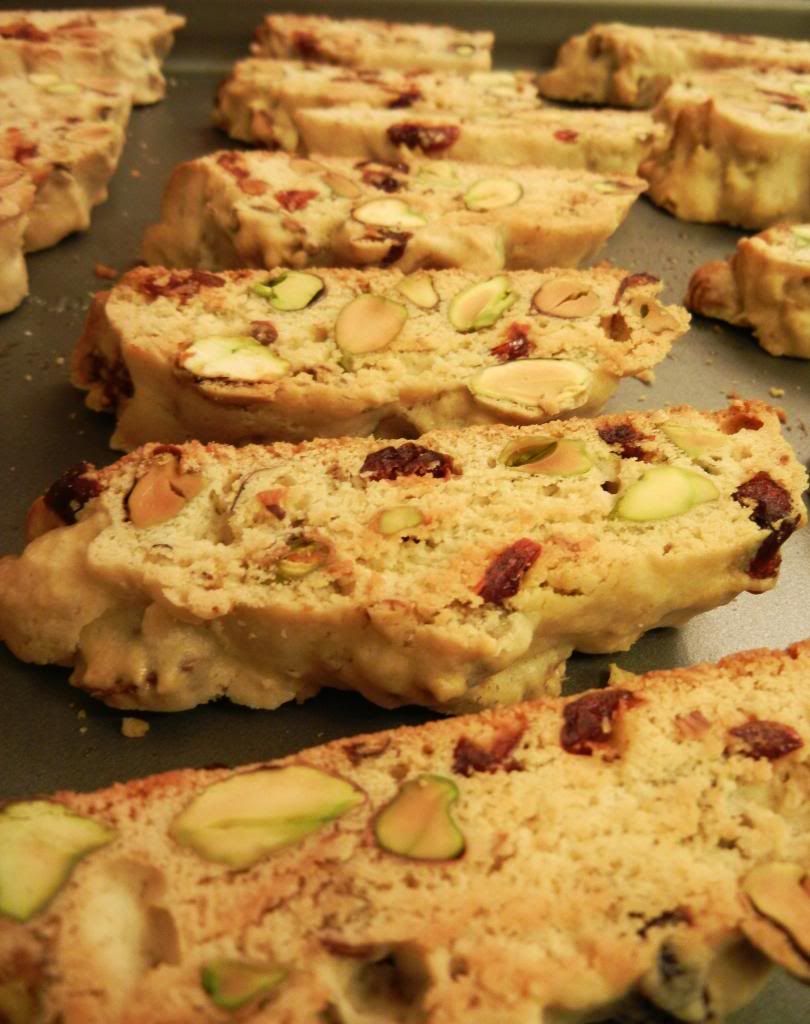 Easy as that. We decided to omit the white chocolate almond bark. Mostly because it would have meant an extra stop. All that was left to do was enjoy with a hot cup of tea.
It had been a long time since I had baked anything. I really enjoy it and should try to do it more often. Maybe I'll have to scour my Pinterest boards for something tasty to make.
Do you have any favorite recipes that you bake often? Or have had your eye on wanting to try?